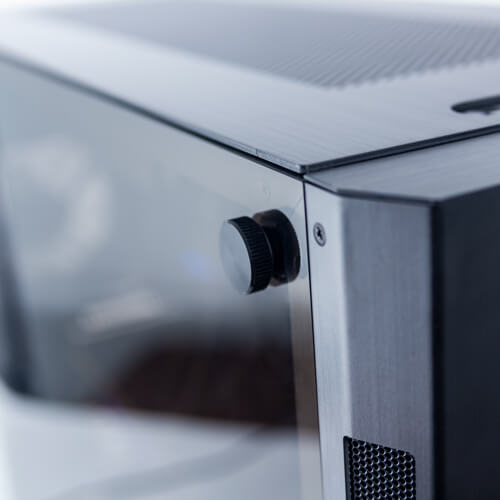 Sleek, eye catching design
Laser and diamond cut. Fine grained paneling and a tempered glass side. No sharp edges or snag hazards.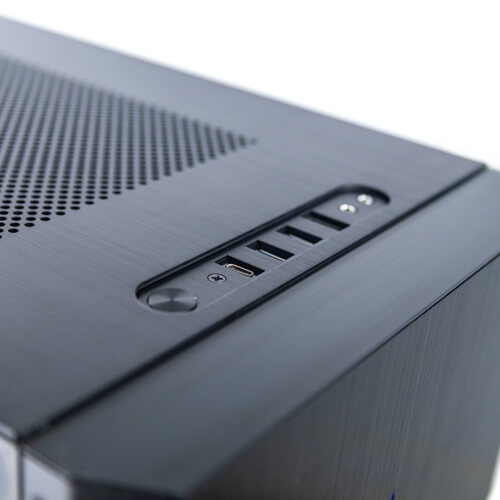 Ease of access
Front mounted USB 3.0, USB 3.1 Type C, HDMI, and Audio ports.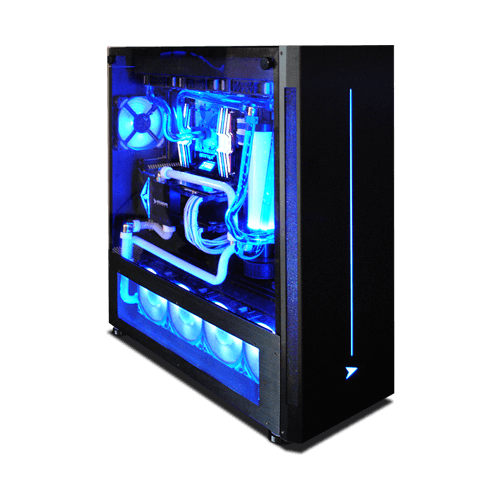 Plenty of space
Support for up to 4 liquid cooling radiators, 8 storage drives, and 8 expansion slots for quad GPU configurations.