ANSYS provides real world engineering simulation across a variety of physics foundations. This simulation-focused product development alongside incredible scalability with processing cores, RAM, and GPU is what sets ANSYS apart from other competing software tools. But without a workstation PC designed for Ansys by an official hardware partner like Velocity Micro, you'll never be able to tap into its full potential. Whether your focus is on computational fluid dynamics, structural analysis, electromagnetic, 3D design, or any other platform, our ultra-performance workstations will reduce wait times and improve interactivity in your workflow to make you more productive. Choose one of these specially designed options below to get started.
Don't see what you need? Contact our expert sales and engineering teams for help with a fully custom configuration. 804-419-0900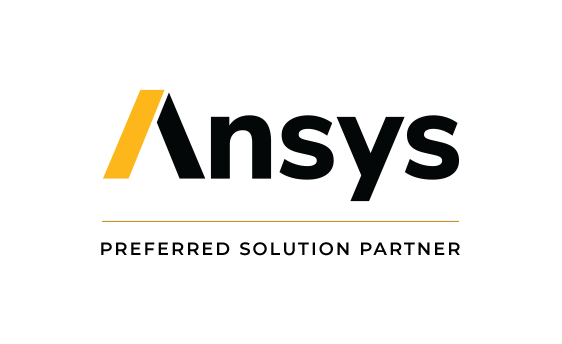 Ansys is a highly threaded application known for its scalability, so we exclusively recommend higher core count processors like Intel Core i9, Intel Xeon, or AMD Epyc. Dual socket workstations like our HD360Max and HD360A effectively double the number of available processing cores to speed up your workflow immensely.
The more complex your simulation, the more RAM you'll need. We typically recommend 128GB of fast DDR4 RAM, with as much as 512GB ideal for more complex projects.
A fast solid state drive will improve overall performance. We recommend an M.2 NVMe drive like the Samsung 970 Pro with at least 512GB capacity
A fast Quadro GPU will smooth out visualizations and accelerate calculations with CUDA processing. We recommend a Quadro P4000 or RTX 4000 at minimum.
We use only the very latest retail grade components in our workstations optimized for ANSYS. Each component in our online configurator has been chosen by our expert engineering team for maximum performance and the utmost reliability, ensuring that your hardware never gets in the way of your design.
Velocity Micro's heritage began 20-years ago building ultra-performance desktop workstations. Since then, we've won nearly every award possible for design, support, and quality there is, and continue to build incredible custom systems to this day. Our architecture and engineering workstations are simply without equal. A few reasons to choose Velocity Micro:
Expert overclocking – free CPU power without risking reliability or longevity
Lifetime, 100% US-based Support – never routed offshore
Owned and operated in the USA – and always will be
Meticulous build quality – there are no assembly lines here